2022 is shaping up to be a year of fresh starts, after the introspective couple of pandemic ridden years preceding allowed us all to shift our focus into ourselves. Brooklyn based THISMINORITY has taken this idea and managed to create a completely fresh sound, accompanied by a very modern take on lyricism, centred mainly around introspection, excess and connection. 
'MEDI' is one of the best debut singles you are likely to hear this year. Scorpio Prodz's eerie yet powerful production provides the perfect base to allow THISMINORITY to weave his lyrical path, arguably bleeding into trip-hop territory at points. While there are many references to the quintessential rap formula, namely confidence and aggressive language, there is a new spin which makes the track feel entirely fresh and of its era. This is most clear as the song progresses and the lyrics come on strong and the flow really takes control of the listener.
His history in slam poetry is very apparent, having influence not only on his lyricism but his flow too. 'MEDI' requires the aggression that 'THISMINORITY' delivers it with. Without this the song would lose its edge- but his character is as much a part of the songs success as the lyricism and production.
Although it would be easy to class THISMINORITY as another Brooklyn rapper he brings with him an energy, a confidence, a determination delivered with such viscerality you feel as though every syllable could be his last. 'MEDI' is evidence of a new direction for hip hop in Brooklyn and if this is only his debut, I can't wait to hear what THISMINORITY brings next.
How has your history shaped the way you write lyrics? 
Growing up I really felt low and not apart of the world. Always felt scared lost ang broken mixed with any emotion. If I was happy or feeling loved these feelings were in the mixture. It was a extremely depressing feeling that turned me into a silent oberserver. When around people my feelings were bottled and I only watched them live. I learned a lot from seeing people in New Orleans rise and fall…
I've seen so many people fall…
And some never get back up. 
Due to the amount of observation I did, talking about my history can be hard to talk about, in regards to my lyrics. There are tracks I wrote that speak on my observations and how they affected me…
Positively and negatively. Maybe those tracks can better answer that question but this is only my history from childhood to the end of my teenage years though.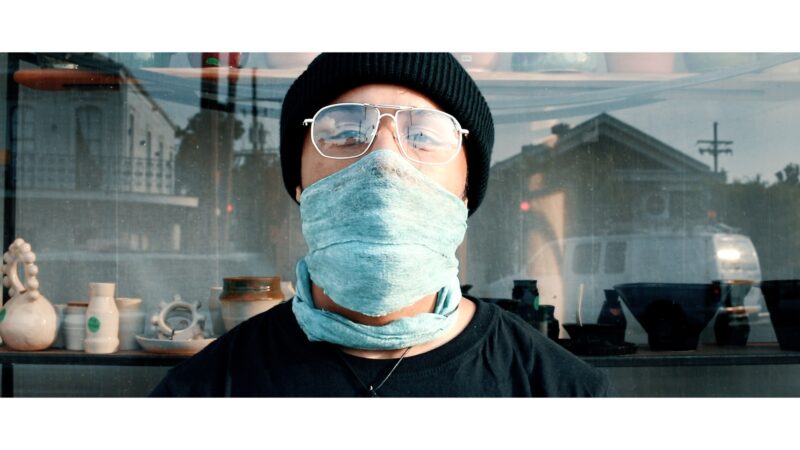 After that time till now I adapted to live more while still using the observation skills I sharpened in the years prior. I was able to see parts of me that I closed out and why those parts were locked away. What helped me see this was meditation and with that, I was able to turn my observation into a deeper type of action. An action that can create limitlessly. The amazing part about it is, I will be scratching the surface for the rest of my life. Peeling back different parts and different perspectives with my creations.
Another beautiful thing is that most creations are written out in some form. Some physically and others mentally or even spiritually. I chose to put a lot of intention towards physically writing and I do this because I have a lot of mental and spiritual work to do. Writing physically allows me to separate it from the mess and gives me the ability to translate it into anything. These days it's poetry or music but stay tuned!!!!!!
I'll be in touch…
What is the most challenging part of your songwriting process?
The challenge comes from sitting down to do it. I have to balance a lot of things while making music. I have a full time job (which takes up all my time), networking, Family/social life, love etc and sometimes this balancing act can mess with the mind. I really do believe that if I could afford to stop the 9 to 5 then my mind wouldn't be so cluttered. It becomes cluttered with an intense sadness or depression because of days when I am too busy to do an open or anything creative. That's when the doubt squeezes in , which results in me being sluggish with starting the writing process.
Then I remind myself of the source and the gifts I've earned. Each day the challenge is less challenging because I acknowledge this by keeping my pen heavy. Those depressing days still happen but they don't last as long these days!
What motivates you to push the boundaries of hip hop?
The love of connection. There are so many people who feel disconnected with themselves and this aids with the deterioration of the world. 
Now I won't say what a person's divine connection with self is but I know love is involved in it. After that real love of self you can see how amazing and precious you are.
Helping people get to that state is why I push.