What's up, HH&H Fam? Hope you're all weathering this Mercury Retrograde with as much grace as one can muster in these clusterfucky times!
I know I, for one, am laying as low as possible until all of this energetic confusion ends. However, just because I'm laying low doesn't mean I'm not still finding, collecting, and compiling great music to share with you all! I'm working on the next Weekend Vibe Playlist as we speak and that should be published by Friday coming. Until then, you have to familiarize yourself with this Dope Ass rapper I was introduced to recently who goes by the name of Lady Leshurr…
Lady Leshurr (aka Melesha Ogarro) is one of those artists you discover and get mad at yourself for not noticing them sooner. This Lady has been releasing music since around 2009, most notably in the form of her beastmode freestyle series "Queen's Speech", the fourth of which went viral in 2016. (Where the hell was I??) You may also have heard her on Nicki Minaj's 2017 MC Freestyle track Panda (though I missed this because I'm not the biggest Nicki fan. I know, I know… blasphemy. I give Nicki her respect, she's just not my every day cup of tea. I took the liberty of queuing the video up to go straight to LL's verse. You're welcome.)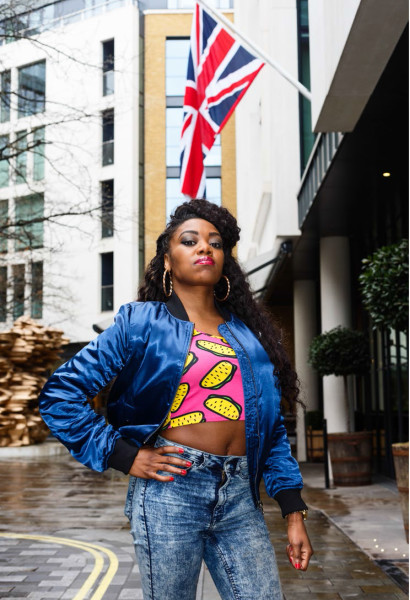 A UK native, her family roots go back to the Caribbean island of St. Kitts (Big Up, BadGyal!) and you can hear all of that in every sick, slick verse that drops from her lips. Her flow is amazing, her cadence has range and versatility, and her wordplay is fun and skillfully dizzying. She's playfully aggressive, but don't let the cute face fool you – this chick has the chops to eat you alive.
Her hottest and most recent project is her Black Panther Freestyle and it is a veritable gateway drug to her brilliance. She rides Missy Eliott's She's A Bitch beat so tough and it's pure dopeness. It goes so hard and it's so much fun to watch and listen to. I can't wait to get more familiar with her work and see what she's going to offer in the future.
Peep the video and be sure to check out the rest of her biting catalogue ASAP!
My 3rd freestyle of the year. Directed by King Wowa & edited by me & King Wowa. My first body of work 'UNSTABLE' dropping late summer. VFX – Harry TSU. Big up Missy Elliot on the original!!
· Om Shanti · xx · EnerJi
Follow me on Instagram and Twitter @iAmEnerJi