With the potential to become successful as the Yeezy brand, EDTR MADE is shaping up to be the next big thing to take over the fashion world.
16-year-old New Orleans native, Chris Doyle went from toiling at Dominos, working 6-day work weeks making only $9 an hour, to being a self-employed clothing brand owner that has changed his life. His brand, EDTR MADE is the next phase of his career that branched off his Kid EDTR days doing freelance video editing. The transition into the fashion industry came at the dawn of September 2021. Since then, along with his friend Abraham, EDTR MADE has been gaining popularity and growing as a brand. Together they work as a team, making new logos and designs that are both aesthetically pleasing and meaningful. Chris Doyle envisions the designs and Abraham brings them to life through his drawings.
Hip-hop influences the new brand on the block. Inspired by the creative genius Kanye West and his classic album, The College Dropout, Chris Doyle not only dreamt of conquering the fashion world, but is gaining notoriety with his brand. Alongside the hustle and grind felt through other rappers like Central Cee, EDTR MADE's reach is growing globally. With the brand's growing success, Chris Doyle does humanitarian work in his city like giving out shirts around the Christmas season.
The latest release has been one eagerly awaited by fans of the brand. Scheduled for an early December drop, the 2 months of designing and creating are drawing close to completion. The design features a hand-drawn logo along with a family bear heirloom that has been handed down for decades. The blank expression on its face amidst the logo reflects the real-life replica that was ripped in the 80s and re-sewn by Chris' great grandfather.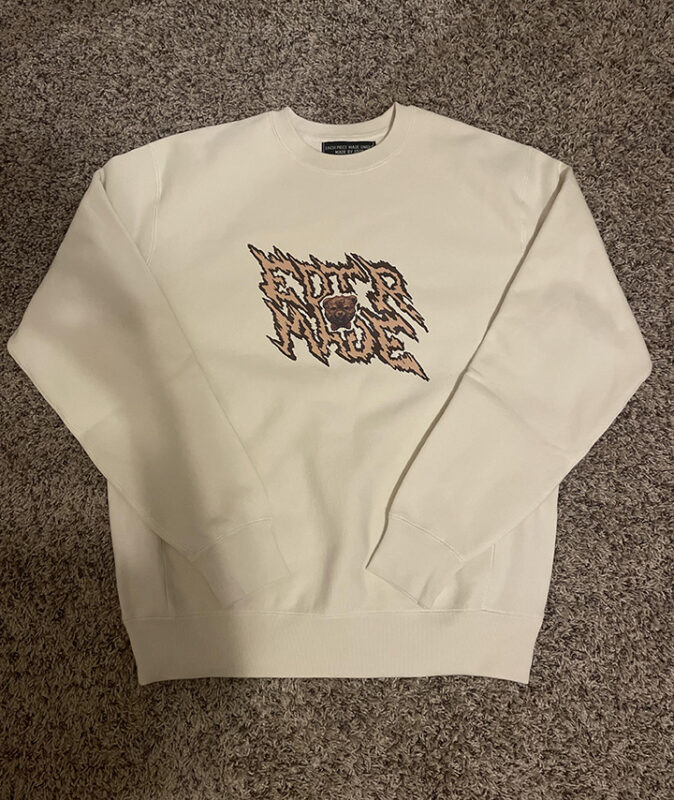 EDTR MADE is unique in design, creating something fresh and innovative with each release. Follow them online via social media and their website for updates on upcoming and future releases.
Instagram: @edtrmade
TikTok: @edtrmade
Website: https://www.edtrmade.com
YouTube: https://www.youtube.com/@edtrmade
Imo Wimana Chadband, known to the creative world as Wimana, is a music enthusiast, songwriter, poet, author, and screenwriter, with 10+ years' experience working in the creative world.
His love for hip-hop/rap music and writing was discovered in his years at High School, and the rest is as they say, history. Wimana's passion for journalism and writing would lead to him releasing several creative projects personally, as well as provide writing services professionally for clients globally.
He has written and curated content for various blogs and websites with his unique writing style, and continues to expand his arsenal to give readers the best experience through his work.