Beef? Jealousy? Hood Politics? Love Affair? What led to Bris Death (RIP Tricky Dance Moves)
https://youtu.be/VlKiKqmRH4g (4:38-5:10)
https://youtu.be/wW9pAwPosDc (0:11-0:21)
https://youtu.be/6GCGFnmLQCI (3:11-3:30)
https://youtu.be/JQgqJBpZ-Qc (4:04-4:30)
https://youtu.be/8KjLLSoRHf4 (2:56-3:06)
https://youtu.be/9cOHoVNs5PE (0:04-0:13)
https://youtu.be/ltZ8GlRmqt0 (0:12-0:37)
What up gang. Back with the real you know what's the deal. The streets of Sacramento have been having some promising talent coming up, rappers that can really put Sac on the hip hop charts. But sadly, instead of this video being one of celebration, it's one of sorrow. We've lost what many say was Sacramento's next up, Mr. Tricky Dance Moves, Bris.
The streets claim another young boss that could have changed the hood. Now his whole future gone, kids left fatherless, and many mourning. But what exactly led to him being hunted and murked? There are a number of theories, even his ex that's now with his opp might have snitched on the hitter. Let's dive in and check out all the details to the truth.
Who is Bris? Born Christopher Treadwell in the streets of Sacramento, he was the son of an African American mother and Mexican father. Being situated on 42nd street of Fruitridge, he was exposed to the street life at an early age which led to him making some bad choices and leaving school behind to join up with the Vista Blood set around his area. Bris was feeling the weight of what many kids in these type of environments felt, the want for a better life, financial stability to enjoy what the dangers of their hood couldn't provide https://youtu.be/VlKiKqmRH4g (3:03-3:24) Getting deep into the hood politics, Bris would become more entangled in the harsh realities that came with it.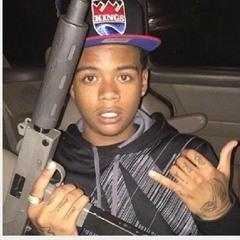 After feeling the loss of homies close to him, he would want a way out from the environmental that had nothing but grief and torment hovering over his head https://youtu.be/jfrL5OjtAJQ (4:08-4:12) https://youtu.be/9rqPOt3S93Q (0:43-0:47) https://youtu.be/_XUzhpzqp1o (0:50-0:53) And with becoming a father himself, he aimed to hold his head high as a man and handle his responsibilities https://youtu.be/pyt0Y5Aimm0 (5:18-5:36)
Unfortunately, getting out of the streets is a lot harder than getting into it, and Bris list of opps began growing as he transitioned into music. At first rap was just a pass time around his blood cousin, rapper Mac J.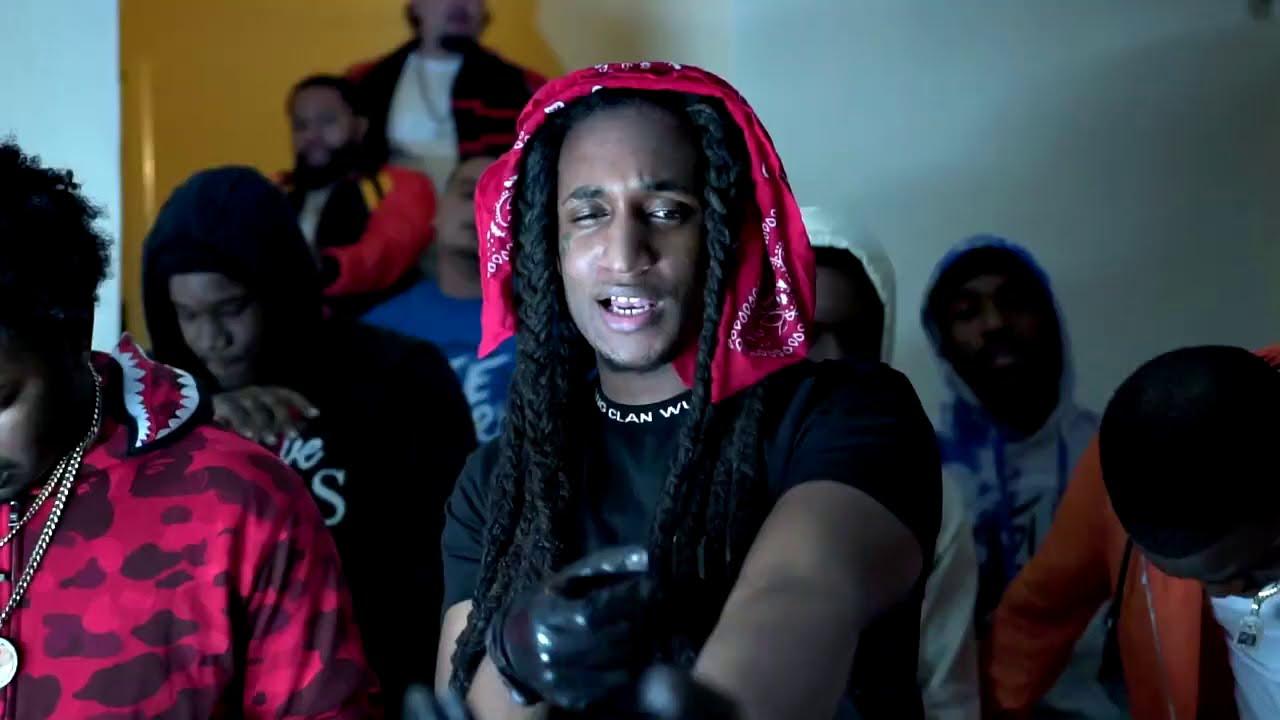 Bris was always nice with it but taking rap serious as a career never crossed his mind until Mac J saw his potential and pushed him to get in the studio https://youtu.be/VlKiKqmRH4g (1:41-1:51) https://youtu.be/0nGYRL1RD8k (6:38-6:57) The end result would be their collab video and Bris first release "Non Stop" https://youtu.be/jfrL5OjtAJQ (1:51-2:00) https://youtu.be/0nGYRL1RD8k (5:56-6:15) https://youtu.be/wE87RsGfZUs That was the beginning to the rapper that won over the hearts of hip hop. With the video release in 2016, he went by Lil Bris, and the feedback was off the charts. Mac J would continue pushing Bris to keep applying pressure and release music https://youtu.be/0nGYRL1RD8k (6:21-6:32). He would drop the Lil and just go by Bris, dropping a couple more tracks like "Chains Off" https://youtu.be/u7XIhDQpIBg and "Blue Check" featuring Dtae https://youtu.be/1SaoEPlxRKw, keeping the momentum. His buzz was blowing up quicker than Mac J and him had even imagined, and just like that Bris saw a way out of the darkness that was consuming his life. Music became his come up and his outlet https://youtu.be/VlKiKqmRH4g (2:30-2:49) https://youtu.be/jfrL5OjtAJQ (1:32-1:41).
Under Mac's True Story Label, him and Bris would turn up the Sacramento scene with a couple bangers like "Cheese & A Trap" https://youtu.be/4Ufk7FPs_1o "Mack Rounds" https://youtu.be/-bZtuPxzOgI and "Forgot About Me" https://youtu.be/pVXocQpeTAI, before events in the streets started catching up on Bris.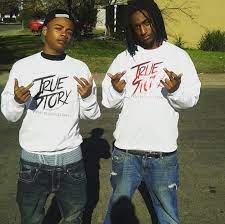 Bris' name would begin buzzing with every release. With recognition came his nickname Tricky Dance Moves for his swag and dance that he often does in his music videos, but that fame to his name also brought hate and jealousy along with it. Bris was gaining wisdom as he matured, and his regrets began playing heavy on his mind https://youtu.be/VlKiKqmRH4g (6:24-6:45) This further amplified his desire to get out and move up in life without the street drama, and for a minute music was directing him down a brighter path. But hood politics and envy wouldn't let the rapper enjoy his come up https://youtu.be/VlKiKqmRH4g (2:01-2:18) Sac had a lot of talent outside of Mozzy and CML Lavish D (the two have been in a war that has left the streets in a bloodbath, I broke down their beef in a previous video so you can check that out as it involves Bris as well, link in description) but for the most part they carried the torch.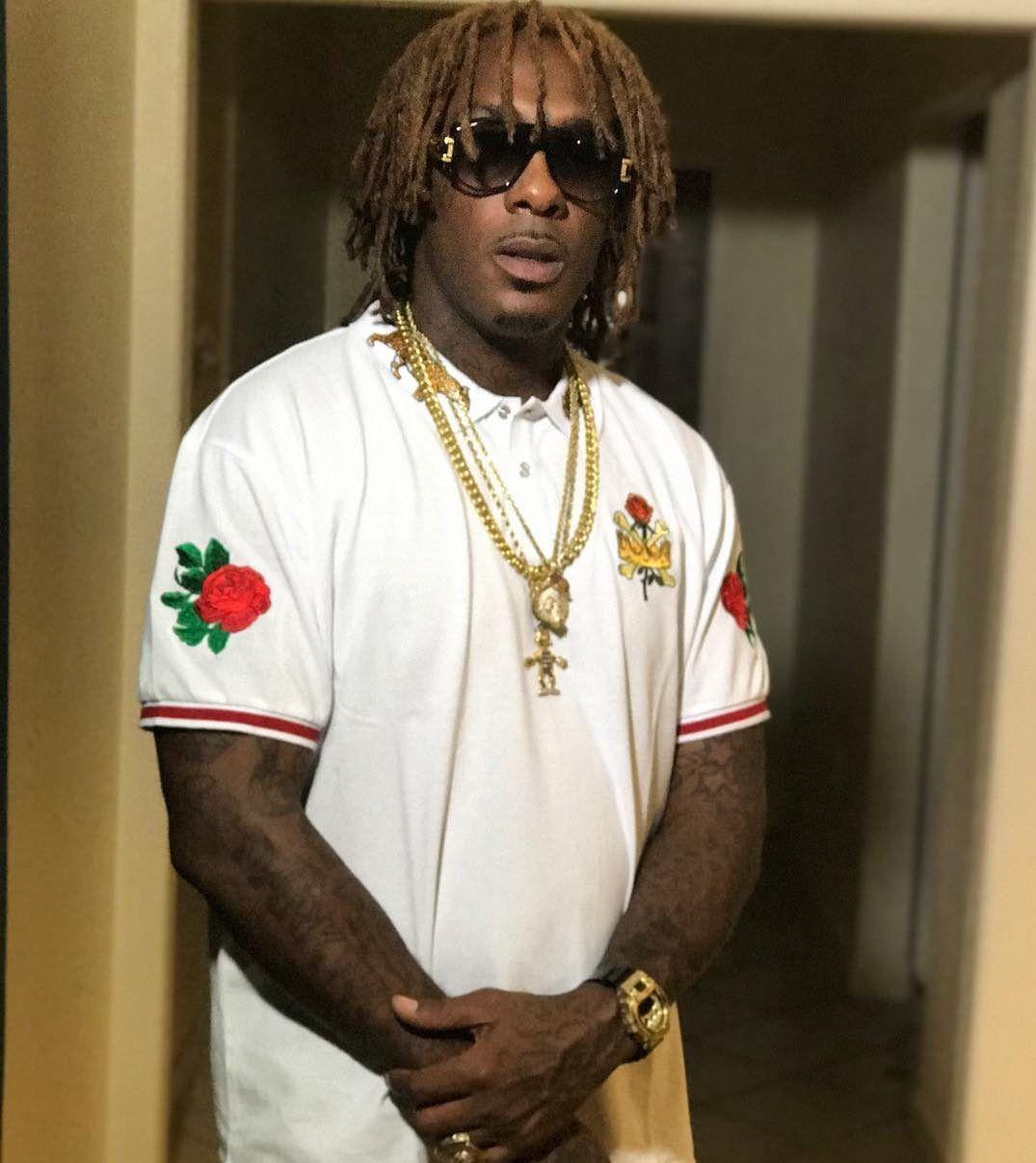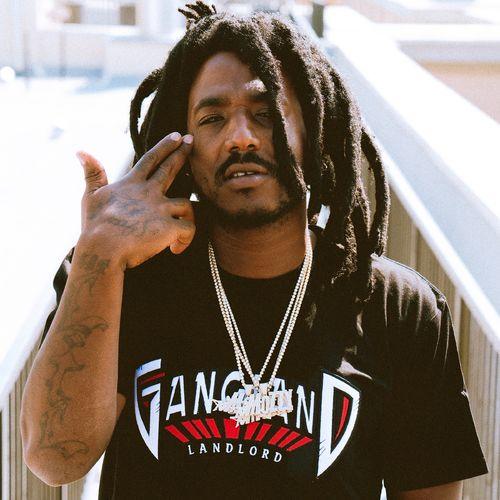 At first when dudes were breaking into the industry, it was all on some brotherhood movement, but then the divisions of the hood just tore the unity down. Diss tracks began firing off and bodies fell along their path then the police got mixed in and everything crumbled https://youtu.be/0nGYRL1RD8k (3:21-4:22)
Bris was now caught in the midst of all this as he seemed the one that was next up from Sac. He came in the game telling his truth and the reality of Sacramento https://youtu.be/VlKiKqmRH4g (2:52-2:59) and fans gravitated to his cool yet hard and heartfelt music. What many say got Tricky Dance Moves slipped up was he became more connected to the music than the codes of the street. And that's messed up when you think about it because bro was doing what he was supposed to do, steer from the drama and be on his new wave out the mud. Word on the street is that Bris was starting to seem like he was playing the fence, associating with rappers that ultimately increased his enemies. Bris was a victim of inheriting beef because of the music wave he was riding. And if you check it out, these streets and cliques aren't far separated, some even a walk away https://youtu.be/fZqON2tcqYM (0:15-1:50) Just goes to show how deep the street hatred and cycle of pain runs.
Bris wasn't letting up and continued talking his talk, releasing "Fuck The Sucka Side" https://youtu.be/OfvjfuUF7L0 He would begin branching out more as his fame increased, linking up with Philthy Rich for their track Kamikaze with Mac J https://youtu.be/jBuhJ6D-aUE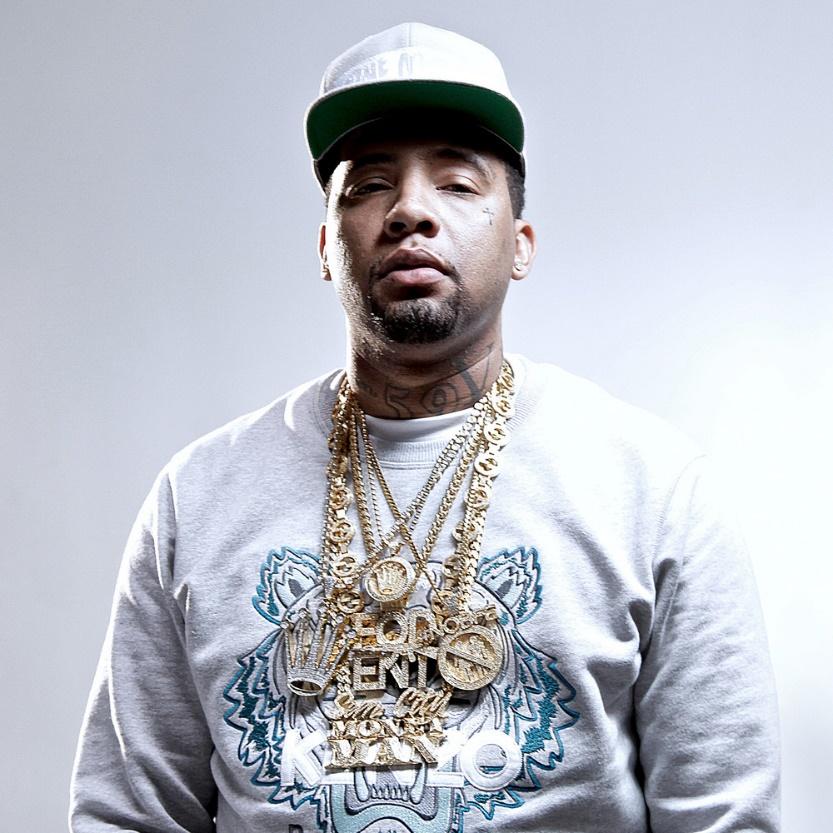 and cliquing up with EBK (Everybody Kill Gang) https://youtu.be/pyt0Y5Aimm0 (11:15-11:45) for a number of hits like "Big Bloody" https://youtu.be/omNs1QElLac "Stupid Kid" https://youtu.be/2d4L7Vrs3z0 and "Rock and Roll" https://youtu.be/27DbzOcr7GE
Bris would find his way to linking up with fellow Sac rapper G Man and dropped the track "Buttnaked" https://youtu.be/pyt0Y5Aimm0 (3:20-3:35) https://youtu.be/_XUzhpzqp1o The track went crazy in the streets.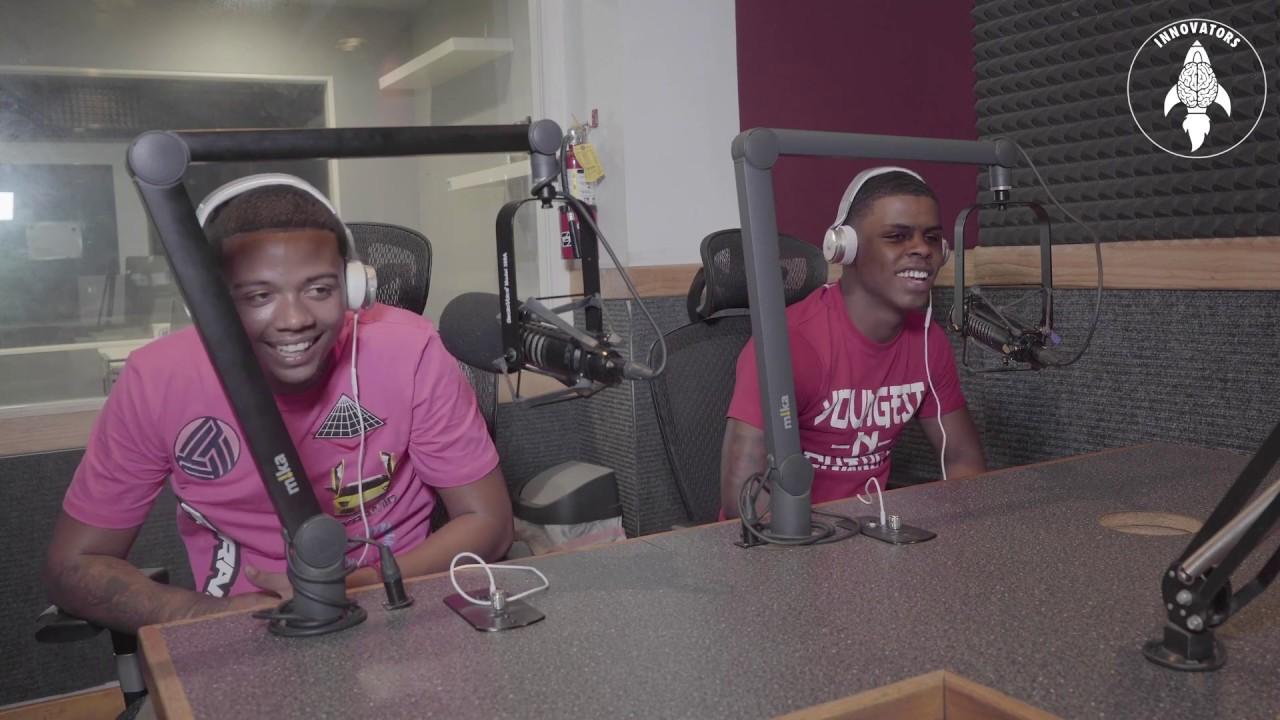 The duo was the perfect combination of turn up and hood persona. The success of their track led to the release of follow up single "Blood Brothers" https://youtu.be/aL1KksQ5uDg then joint album 10:42 which repped both their hoods https://youtu.be/pyt0Y5Aimm0 (4:15-4:31) https://youtu.be/jfrL5OjtAJQ (4:36-4:43)
Bris was on a high and killing the game. He was realizing his dreams of blowing up and making it big outside of the street life. In August 2019 Bris would drop the track that sent his status into record label acclaim. The viral sensation was "Panhandling" which showcased Bris witty bars, unique flow, and Tricky Dance Moves https://youtu.be/xtbK5Fe5f0Y As he leveled up, a new opp would pop up to battle it out with Bris, 36st Street Zilla Blood, Uzzy Marcus, known for his part in the highly publicized cased where him and two homies was arrested for taking the life of a 3 year old boy in a hit gone sideways https://youtu.be/IQmDtDfPrcs (0:00-1:52)
Uzzy would claim to be tired of Bris slick talking and sneak dissing https://youtu.be/JQgqJBpZ-Qc (4:40-5:03) why he dropped the first diss track, "42K" https://youtu.be/_5Pzy89JQrM on August 25th just about 3 weeks after "Panhandling." That would prompt Bris to return fire four days later with "Sparked a Fuse" https://youtu.be/YDYSxJYu5KE It seemed that the music beef was leaking into the streets. From the outside Uzzy was accused of jealousy over Bris blowing up, but someone close to them both would argue otherwise. We'd get into that angle soon.
Being inexperienced with the ins and outs of the industry, Bris would pick up a gun charge in-between his feud with Uzzy https://youtu.be/VlKiKqmRH4g (3:35-4:09) The charge would stem from using a firearm in one of his music videos. This put Bris music releases on hold, but it didn't stop his name from buzzing. Bris would be receiving calls from Record Labels wanting to sign him while he was behind bars https://youtu.be/0nGYRL1RD8k (13:27-13:45). He wasted no time after serving a few months and being back out on the streets. He would drop "Frist 42 Hours Freestyle (Back in Action)" https://youtu.be/lFzL7jIYsCc and pick up right where he left off bringing the heat. But just as heat over beats was gaining traction, so was heat in the streets with yet another beef he'd inherited https://youtu.be/eDE6j6lvINc Seems Bris was getting boxed in from all sides, but bro held strong, kept it real, and continued keeping his eyes on music. He would bless the world with the single "Need Hammy" https://youtu.be/Yj3qv2y5iXA At that time neither Bris nor us knew it would be his last. Five days after the track's release, Bris lost his life on June 21st 2020. https://www.latimes.com/california/story/2020-06-24/sacramento-rapper-bris-killed-shooting
Officers of the Sacramento Police Department responded to shots fired in the area of Franklin Boulevard and Fruitridge Road around 12:42 a.m. Upon arrival, cops found Bris with a life-threatening gunshot wound and first responders pronounced him dead at the scene. Nearby Bris car was wrecked and from clips of the actual hit obtained from a camera on a nearby building, it's clear why. Bris was hunted and caught lacking while in the streets with his girl. Bris would crash the whip trying to outrun his opps then try escape on foot. The two vehicles would double back and it looks like Bris would be hit while running and turn to try run into an alley behind a building where he collapsed and one of the shooters hopped out the whip and put one in his head before dipping https://youtu.be/yFIeHHQvNkE (0:23-1:07) https://youtu.be/ltZ8GlRmqt0 https://youtu.be/JPotKDZU49E (0:00-0:30) Many would question why was Bris even on that side of town because it was where his opps resided.
After his death, his opps would have a field day disrespecting his name, making vids and still dropping diss tracks on who is widely held as the one that had Sac next https://youtu.be/9yRyFcVuhWU https://youtu.be/Qj2uDvr6mS8 https://youtu.be/YcZMGkyyjaU (0:00-1:05) https://youtu.be/jBHmsQyA4Dw (0:34-1:30) https://youtu.be/GyPTVZghEzs On the other hand Sacramento rapper's like Lavish D and Bris homies like G-Man and those from EBK was pushing back at all the opps clout chasing his passing https://youtu.be/MJMWRgOgsCo https://youtu.be/FYSiLNt9SDs (8:52-9:36) https://youtu.be/34mRUm0U0eg (0:00-0:50)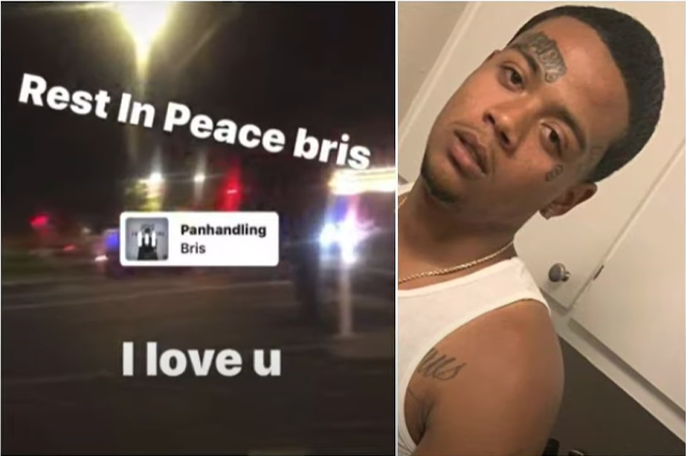 While the back and forth was ongoing, officers found the suspect responsible for carrying out the hit, 19 year old Sacramento native, Moses Hirschfield. He was arrested and booked into the Sacramento County Main Jail on homicide charges September 14th.
https://www.msn.com/en-us/news/crime/sac-pd-arrest-made-in-shooting-death-of-rapper-bris/ar-BB19dnnQ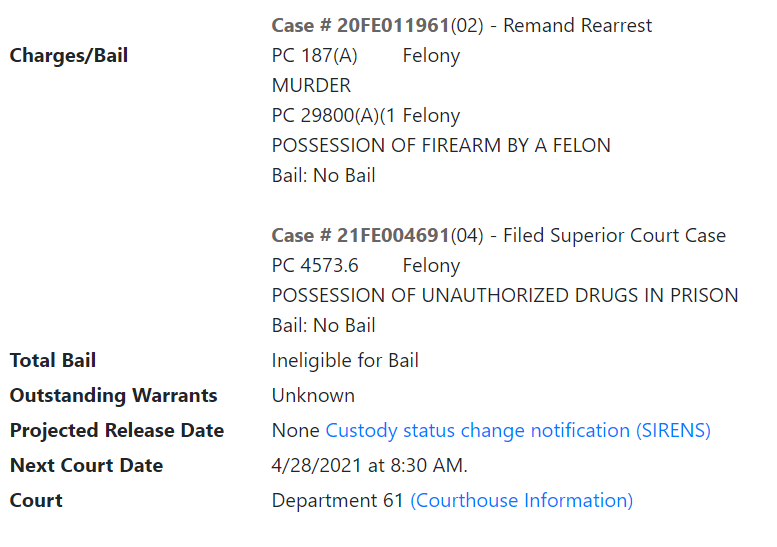 Word on the streets claim he is from 36th while some say he belongs to one of the many gangs that had it out for Fruitridge. However the story had an unexpected twist. It turns out Uzzy's baby mom was Bris ex and she might have jumped the gun for clout and placed law enforcement Uzzy's way. First, listen to her describing how he was murked and even goes as far as saying "he was mad over a bitch and start sneak dissin. He sneak dissed too many times, 42K dropped and within seven months he died."
https://youtu.be/05ZSR89EPNs then the following vid she explains how she was first with Bris then moved on to Uzzy because Bris was lying to her, claiming Bris was upset at her for being with Uzzy. But you can see and hear how distraught she looks over him being murked in this vid to the point of trying to hold back tears https://youtu.be/8KjLLSoRHf4 (0:00-3:06) Leading speculations further circling that Bris lost his life over emotions.
The case is still being tried by law enforcement so we'll see what's the outcome and if new pieces to the puzzle emerge. One thing's for certain, Sacramento lost a try legend, a humble gangster https://youtu.be/jfrL5OjtAJQ (14:20-14:37) that just wanted to spit the real and find a way out for him and his people https://youtu.be/VlKiKqmRH4g (7:58-8:37) Long Live Tricky Dance Moves https://youtu.be/OfvjfuUF7L0 (1:33-1:53)